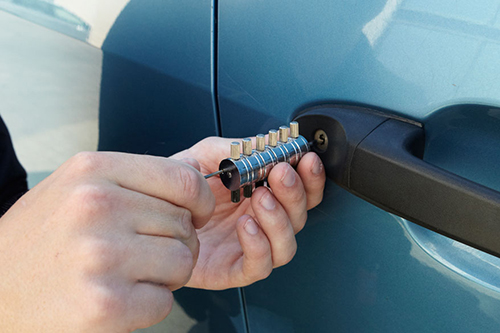 The thought of even getting locked out of the office even so dreadful that nobody really wants to think about it. But unfortunate situations do arises no matter however unwanted they are. Generally lockout at office happens in times when you leave you keys inside the office and close the doors, loose the keys or might even get locked from inside in cases where people forgot to check your exit and locked you inside with no option left.
What could one do in these unrequired situations? You can try to use the traditional ways to find a way out or the best and the safest way is to call a locksmith who specializes in these situations. You just cannot call any unknown locksmith to a workplace to take care of such dire circumstances as this could jeopardise the entire scenario. Also, if the locksmiths are not trained enough then they might end up messing the entire electronic security system and do more harm than good. We suggest you to even do an initial check and screening of the locksmith arriving at the workplace. It might help you determine if the workman is credible and also if he has the desired skills to do the job.
AM PM Lockout Services
We at AM PM Locksmith are very well trained for these kind of emergencies and can help you out in the hour of need. Our locksmiths make sure that all the protocols are followed to ensure that no damage to existing system is done and also the work is done with great precision. They would immediately give you their registered identification upon arrival so that you do not fall victim to another locksmith scam.
The very first step is determining the cause of getting locked out. If it is just a case of a lost or misplaced key then they might suggest a replacement. Duplicating a key is also a cheaper option but we do not usually suggest that as our philosophy at AM PM locksmith is to make sure that your safety and security is never compromised or jeopardised. Duplicating a key might have wrong implications in future as the lost key might fall in wrong hands and they could easily have access to your work place. We always suggest in the situations where you do not remember the whereabouts of the key – it is always better to get the locking system changed. Our locksmiths from AM PM would analyse the situation and guide you based on the requirement.
Our locksmiths themselves take all the precautions before trying to attempt and resolve the situation and ensure that gaining access through the high security lock system and alarms is done very skilfully. Even during replacement of locks every measure is taken by our employees to ensure that your existing security systems remain intact.
So if you face an emergency situation of getting locked out from your office do not hesitate to call our expert locksmith of AM PM.